It's slightly nerve racking showing someone your house or apartment for the first time, especially if it's your latest female companion - you want to make a good impression right? To keep things simple, here's the top 5 things women hate about a man's apartment, and components you need to avoid.
#1 - When your mother decorated it
This one speaks volumes about a man and not just about his interior. A man's home should reflect him, not the way his mother thinks it should be. Mums are very helpful, and that's great. But unless she is a cool interior designer, it's time to stand on your own 2 manly feet and create a grown-up space for yourself.
TIP: If you need help. Ask a friend who has style to give you some advice. Or an interior designer.
#2 - Leopard AND fur
NOT sexy. Don't do it. Ever. It sends all the wrong messages - sleazy ones.
TIP: Fur is fine when done correctly, like a lovely oversized, good quality blanket slung casually on the lounge. If in doubt though, don't.
#3 - DIY furniture
If you are an up and coming furniture designer, carpenter or have some unique building skills, but all means go for it. If you don't, then it's best not to try. Home made furniture looks cheap and nasty.
TIP: If you can't afford a lot of furniture, use the motto 'less is more'. Purchase less items of better quality. You can always add to the collection when you're ready.
#4 - Crappy lighting
There should always be more than one option of lighting in living spaces of an apartment. A ceiling light that turns on or off, doesn't cut it. Women LOVE ambient lighting and it's so super easy to achieve.
TIP: Your bedroom and living room should have lamps, whether they be table lamps or floor lamps.
#5 - Too much or not enough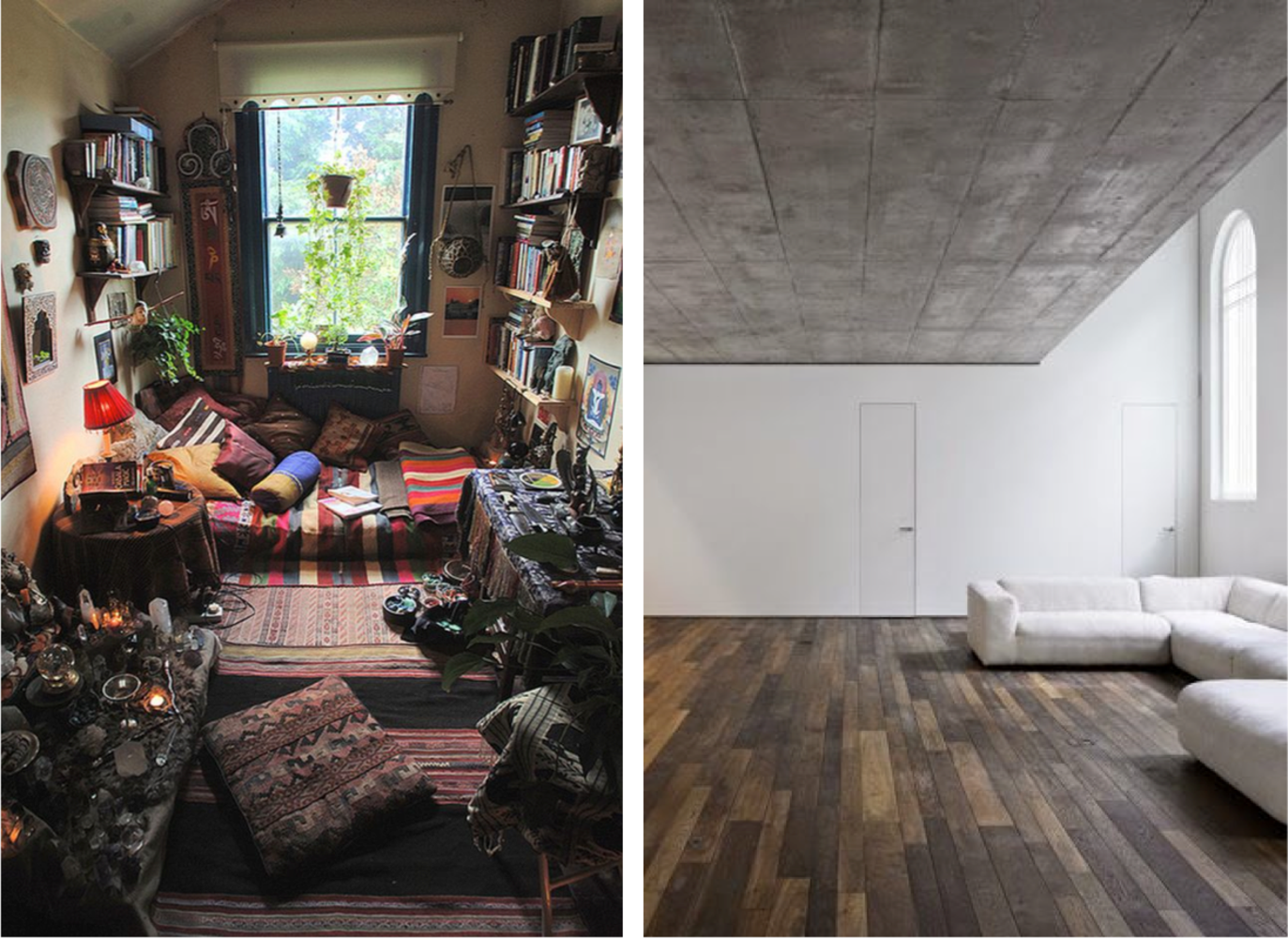 This is a very common one. Generally speaking, men's apartments have less, compared to clutter. They are functional spaces, bordering on sterile, with the 'necessities' in life - an oversized lounge and a TV. An apartment should be a home. Somewhere comfortable for you and your guests. A place that reflects the person living there.
TIP: Lamps are great (see the previous tip) and put some art or photography on the walls and some books on the coffee table. Surround yourself in things that you like, enjoy using and looking at.